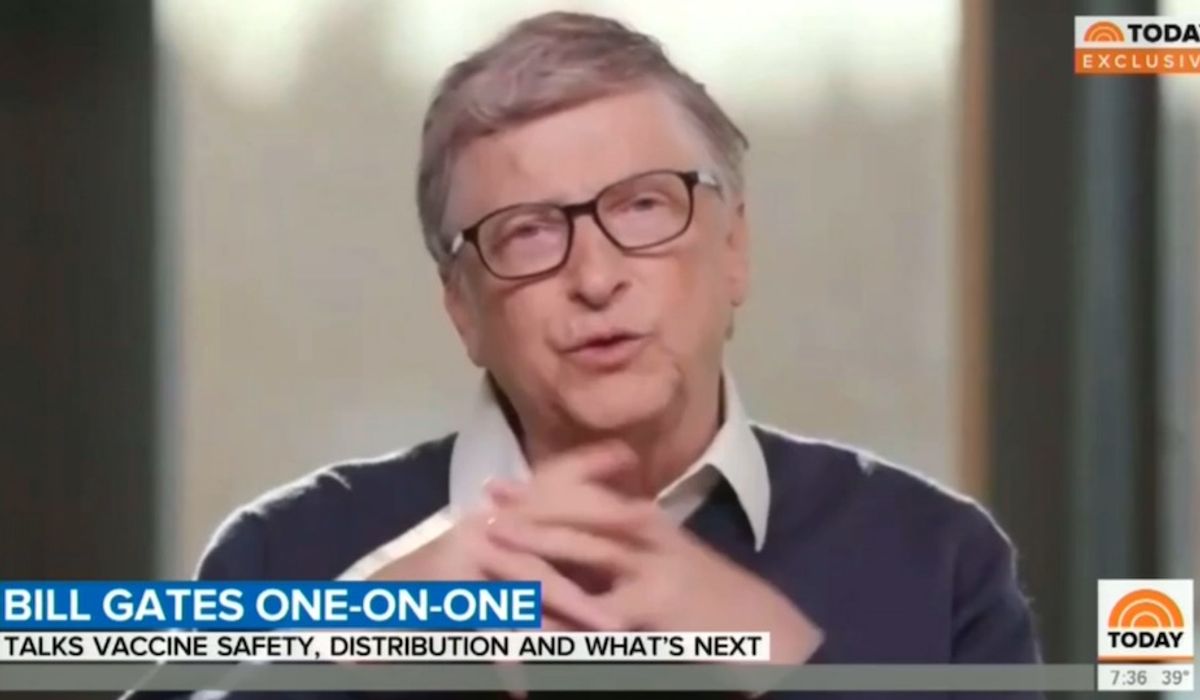 Bill Gates says he hopes "the next time" a global pandemic hits that a U.S. president will impose a heavy federal hand in dealing with it.
The billionaire appeared on NBC's "Today" show to talk about COVID-19 when the subject turned to vaccinations for the population.
"It's going to be tricky," Mr. Gates said of the Trump administration's predilection for respecting states' rights codified into law by the U.S. Constitution. "It's kind of weird that the CDC, throughout this epidemic, hasn't had the visible role that you would have expected. A lot of these things delegated to the states, the execution will not be what it should be. But overall, I do think we'll get it out. It's just the federal government has abdicated on many things during this pandemic."
Ms. Guthrie called his commentary a "pretty serious indictment" of President Trump.
"Yeah, the federal government has way more resources than the states," the Microsoft founder replied. "Punching it to the states means it won't be perfect, but it'll get done. … I think the administration overall, as we do the postmortem, there will be a lot of things like confused messaging, lack of leadership, that will fall on the executive branch. And we'll hope that the next time we do a lot better."
"Do you feel hopeful that there's a new administration?" Ms. Guthrie asked in reference to presumptive-president-elect Joseph R Biden. "Do you feel like you'll have a better partner there to work with in terms of the immunization and the efforts that are needed going forward?"
"Yeah, I think that there will be less denial," Mr. Gates replied.
The billionaire also said during the interview, however, that it was "phenomenal" to see 90% effective vaccines — products developed in conjunction with Mr. Trump's Operation Warp Speed — being rolled out in such a short amount of time.
Roughly 275,000 U.S. deaths out of a population nearing 330 million have been attributed to the virus since it first spread from China early in the year.




View original Post