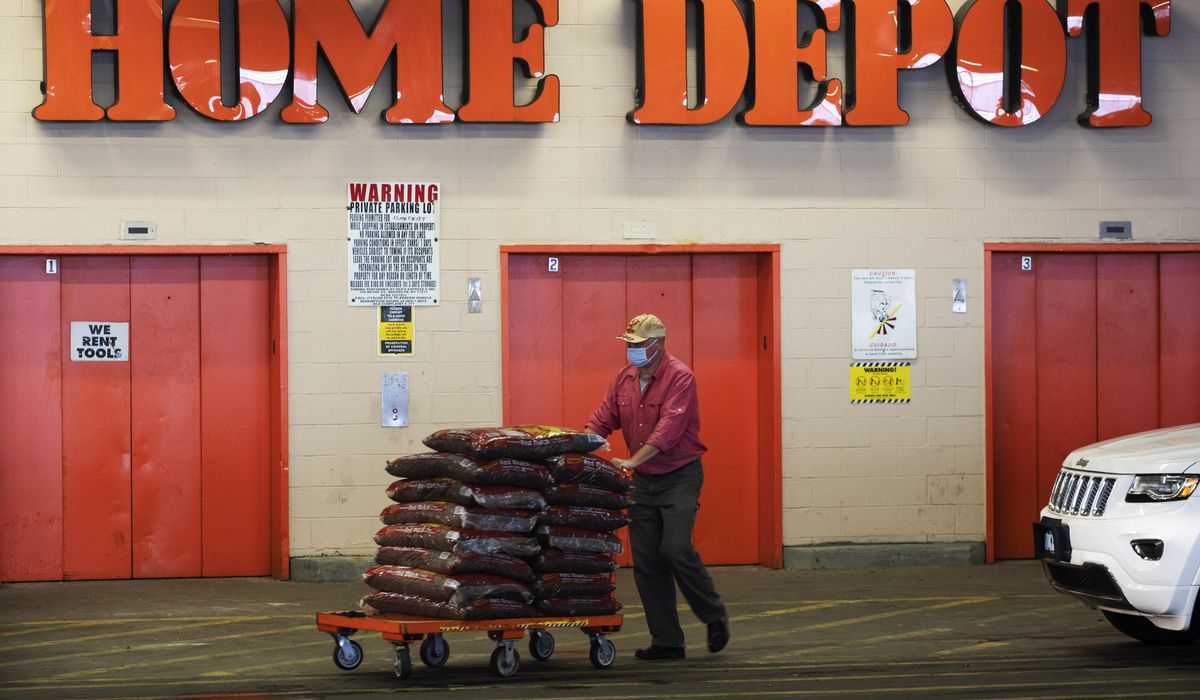 Americans being stuck at home has led to an explosive year for Home Depot and its latest quarter is no exception.
Third-quarter sales surged 23% and the home improvement chain beat expectations by almost any measure.
Revenue totaled $33.54 billion for the three months ended Nov. 1, topping the $31.83 billion that analysts polled by FactSet predicted.
"We saw the continuation of outsized demand for home improvement projects, which has led to sales growth of more than $15 billion through the first nine months of the year," Chairman and CEO Craig Menear, said in a prepared statement.
Sales at stores open at least a year, a key gauge of a retailer's health, climbed a stunning 24.1%, topping even the lofty projections for a 17.2% increase on Wall Street. In the U.S., where the coronavirus has run unchecked and kept millions at home, those sales jumped 24.6%.
The Atlanta company earned $3.43 billion, or $3.18 per diluted share, compared with $2.77 billion, or $2.53 per diluted share, a year earlier. The performance beat the $3.05 per share projected by analysts surveyed by FactSet.
Home Depot Inc. also said Tuesday that it's making temporary financial support programs for its frontline, hourly employees, such as a weekly bonus program, permanent. The value of that program is being put at about $1 billion on an annualized basis.
On Monday Home Depot said it was reuniting with former subsidiary HD Supply in a deal valued at about $8 billion. The acquisition will give Home Depot a stronger hand in the contractor and professional side of its business, which has boomed during the pandemic, like its more consumer facing, DIY sales.
Copyright © 2020 The Washington Times, LLC.




View original Post