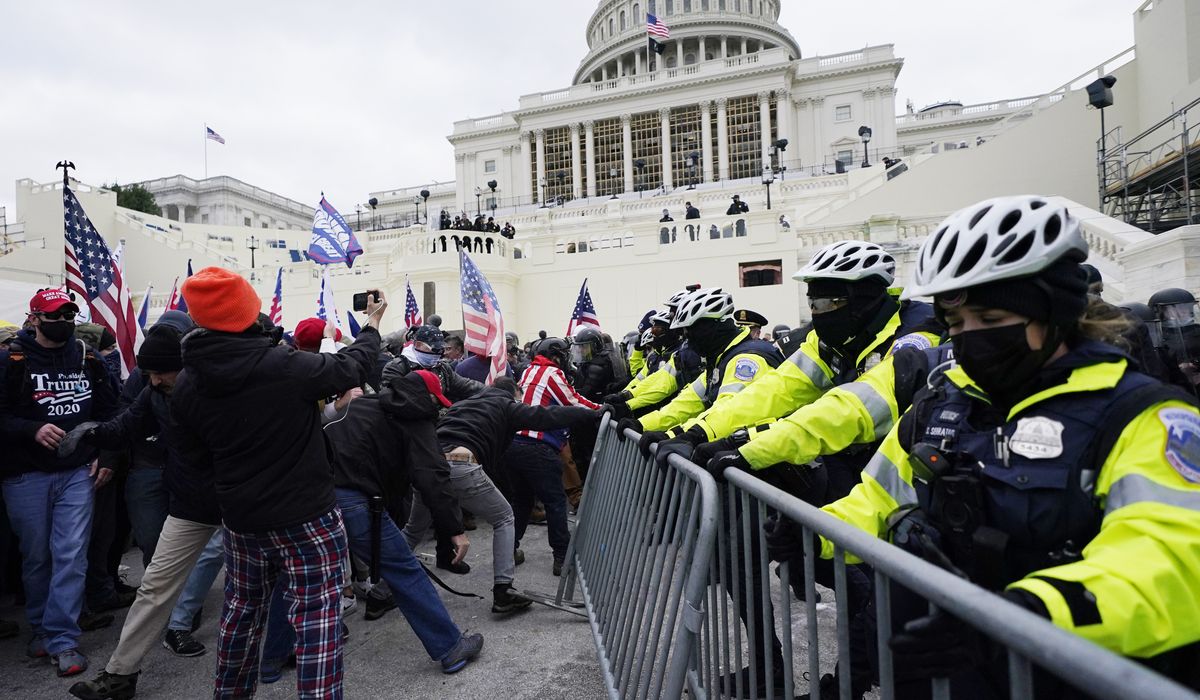 The U.S. Capitol was put on lockdown Wednesday as angry Trump supporters breached security defenses, temporarily halting congressional debate of the Electoral College results.
The Senate called a sudden recess in the midst of debating Arizona's electoral votes as protesters entered the Capitol, after more than an hour of violent clashes with police outside the building.
Protesters have breached the Capitol. They're outside the Senate chamber pic.twitter.com/I021tKliUD


— Igor Bobic (@igorbobic) January 6, 2021
The House also called a recess.
Senators were sheltering in place in the chamber with staffers, apparently with the doors locked. Vice President Mike Pence, who is serving as president of the Senate during the debate, left the chamber.
Police also evacuated the Cannon House office building, while some lawmakers and staffers sheltered in place.
Thousands of Trump supporters marched on the Capitol to protest the counting of the Electoral College votes certifying the victory of President-elect Joseph R. Biden. Most of them had attended a massive "Save America" rally near the White House earlier Wednesday in which President Trump urged them to march on the Capitol and even offered to lead them there.
In a video posted by the Huffington Post, Trump supporters attempted to knock over bicycle racks ringing the Capitol while police with clubs pushed them back.
"F—-ing traitors!" one protester yelled at the police.
On the other side of the Capitol, protesters shoved police officers as they tried to mount steps into the building. At least one officer could be seen spraying a small canister of mace or another chemical irritant at them.
There were also reports of tear gas and flash-bang devices being used against the crowd and of shattered glass on doors to the Capitol.
In Statuary Hall, the old House chamber, protesters wearing Make America Great hats, chanting "U.S.A.!" and bearing Trump flags marched through unimpeded as police watched.
Video of Capitol breakin. Trump protesters are demanding to see senators pic.twitter.com/w7jTNYAedd


— Steven Nelson (@stevennelson10) January 6, 2021
• Gabriella Muñoz contributed to this story.




View original Post