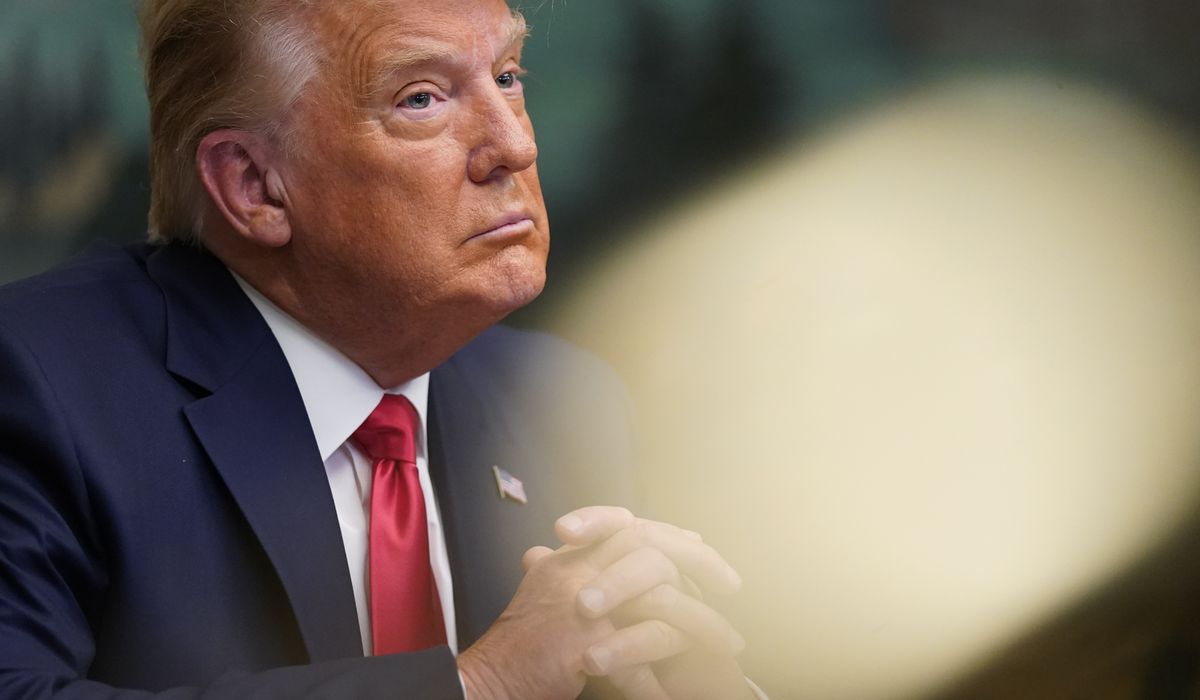 A federal appeals court rejected President Trump's lawsuit Friday against Pennsylvania officials over widespread voter fraud in his attempt to overturn the state's win for presumptive President-elect Joseph R. Biden.
The three-judge panel denied the president's legal team's request for oral arguments to present evidence of election irregularities they say denied the president a win in the Keystone State.
The 21-page opinion was written by Judge Stephanos Bibas, a Trump appointee.
"Free, fair elections are the lifeblood of our democracy," the judge wrote. "Charges of unfairness are serious. But calling an election unfair does not make it so. Charges require specific allegations and then proof. We have neither here."
The move affirms a lower court ruling issued Saturday that rejected Mr. Trump's complaints of misconduct by Pennsylvania election officials.
The president's campaign alleged the state caused a constitutional crisis when several Democratic counties allowed voters to correct mail-in ballots that had errors prior to Election Day while Republican counties did not allow ballots to be cured. They said that was a violation of Equal Protection.
Judges David Smith and Michael Chagares, both Bush appointees, joined the opinion.




View original Post