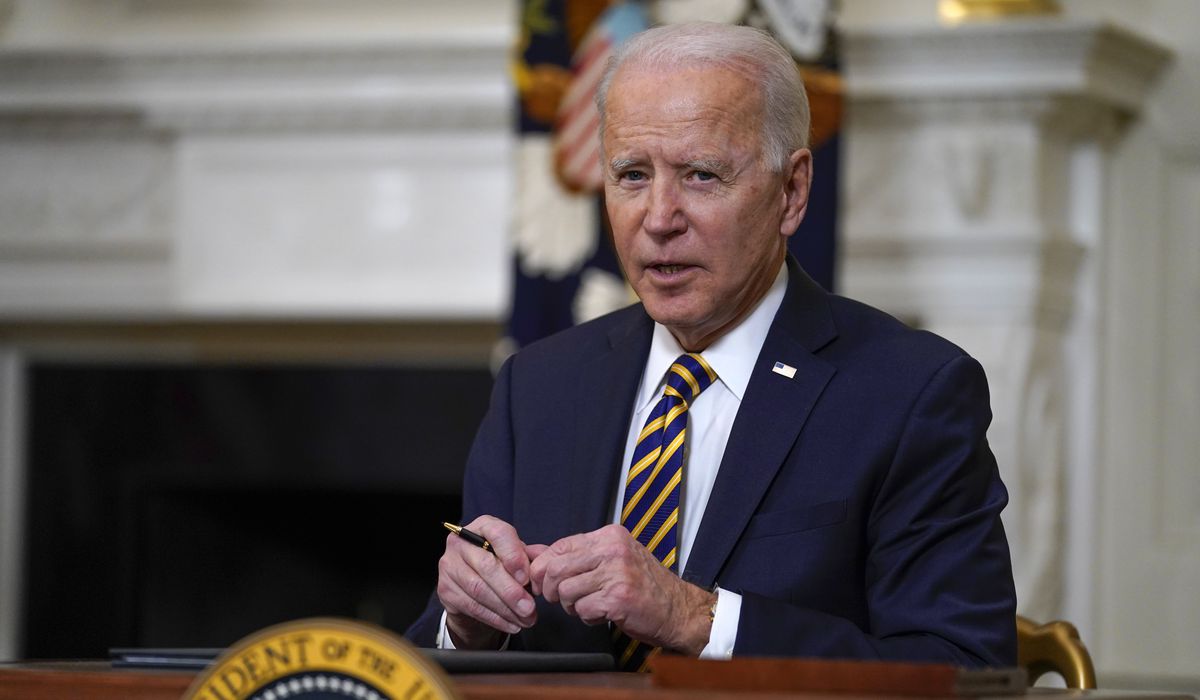 President Biden on Wednesday blamed a difficult presidential transition period for the relatively slow pace of his Cabinet-level nominees winning Senate confirmation.
Mr. Biden said he's disappointed that the Senate hasn't confirmed more of his nominees but that he doesn't blame Senate leaders.
"I blame it on the failure to have a transition that was rational," Mr. Biden said after signing an executive order on supply chains at a White House event. "As you know, previous administrations had a significant number of their Cabinet confirmed before they even were sworn in. That's the tradition."
"But we're doing fine. I think we're going to be in good shape," he said.
Presidents have to be sworn into office before they can officially send nominations to the Senate, though the chamber has teed things up in the past to confirm a president's nominees on the same day they are sworn in.
Mr. Biden's team reported difficulties during the post-election transition period with officials at the Defense Department and the Office of Management and Budget (OMB) in particular.




View original Post