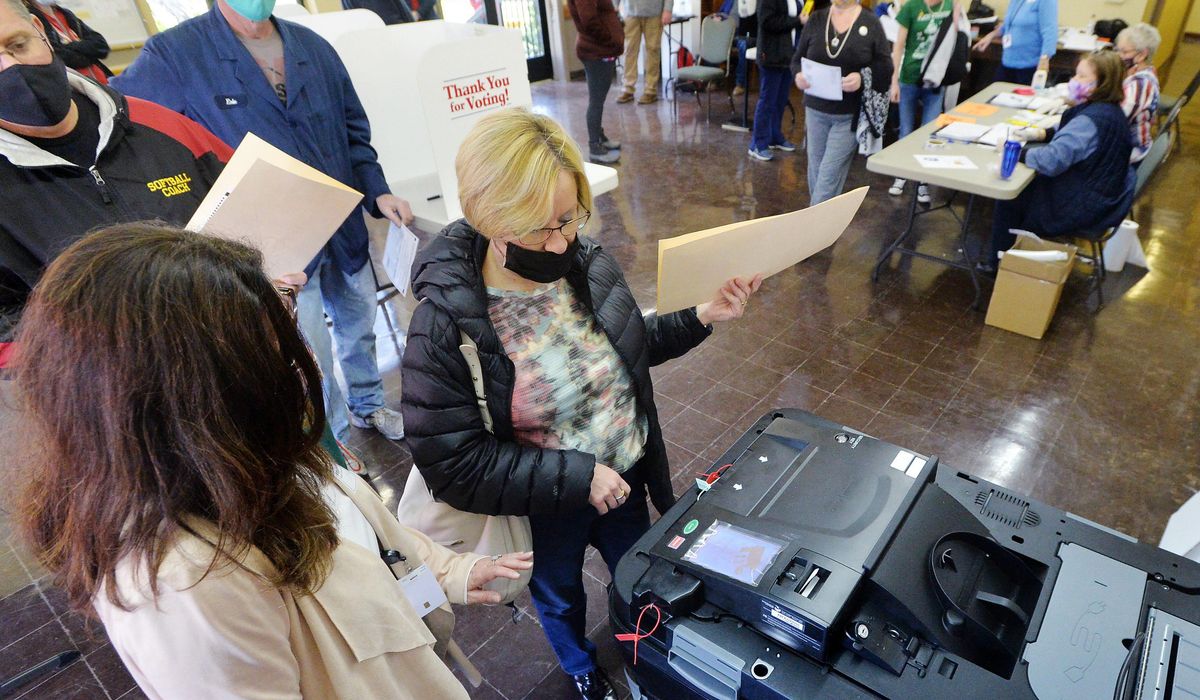 A Pennsylvania mail carrier has recanted claims made in a sworn affidavit that supervisors tampered with mail-in ballots, according to the House Oversight Committee.
But the man quickly came forward to say federal agents coerced him to retract his story.
His original claim was among a flood of allegations of misconduct and irregularities in last week's election, which President Trump is challenging in federal and state lawsuits.
Richard Hopkins, who lives in Erie, said he was ordered to collect late mail-in ballots and overheard a supervisor talking about backdating them.
The U.S. Postal Service began investigating the claim last week. He recanted on Monday, according to a tweet by Oversight Committee Democrats.
Mr. Hopkins did not explain why he signed the false affidavit, according to the committee.
Within an hour, he appeared in an online video and said he stood by his statement in the affidavit.
"They were grilling the hell out of me," said Mr. Hopkins. "I'm kind of pissed. I feel like I just got played."
Mr. Hopkins rebutted the government's claims in an interview with James O'Keefe of the investigative news organization Project Veritas. The interview was posted on Twitter.
Mr. Hopkins said he did not believe the federal agents who interrogated him were interested in investigating alleged election fraud.
"Honestly, I don't think they are," he said.
Earlier, Trump campaign manager Tim Murtaugh said the man could have been coerced after he made his affidavit. He said the man was very specific in his statement and provided names of individuals involved in the alleged misconduct.
"We don't know what kind of pressure this citizen has been under," he said.




View original Post